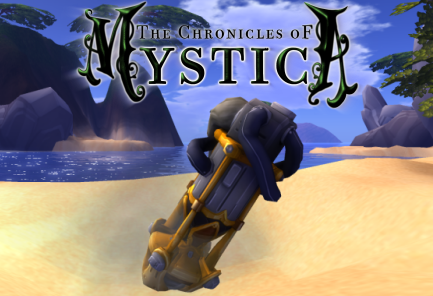 Do you fancy yourself a free Family Breeder Pack? Or a Free Mystic Medium Pack? Or a Mystic Duo Pack?
Well here is your chance to shine!
If you have read our Stories thus far, we'd like you to bring it to life! Whether you're an artist, a photographer, or an Avatar Creator, Capture any scene or character you find most captivating from the stories, upload it to Second Life, and win one of the three aforementioned prizes! We'd love to see how you imagine the narratives as they've unfolded thus far.
Here are the official Rules:
1. Use any medium, including Second Life, windlight, avatars, photoshop or illustration to capture a moment from The Chronicles of Mystica Story.
2. Upload it to Second Life and send your entry with the Title and your name to TourGuideFlipsy Resident.
3. 1st place will receive 1 Family Mystic Starter kit. 2nd Place will receive 1 Mystic Medium Pack and 3rd will receive 1 Mystic Duo Pack. Prizes will be rewarded on Launch day.
4. We reserve the right to display your work with credit to you on our region and our website.
5. Our 3 Primary Developers will determine the winners from all entries.
6. Entries must be received by March 5th 2015 at 12pm SLT. Entries received after that will be disqualified.
7. Entries must be relevent to the story, depicting a character or scene.
Good luck, Adventurers, and have fun!