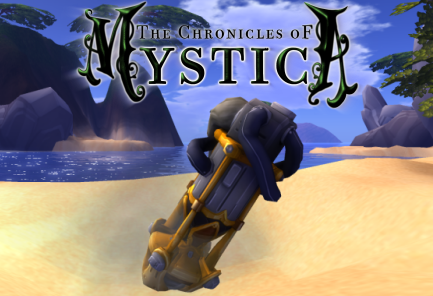 Have you got burning questions? Tired of tight lipped Devs? Well, you're in luck, as they say! It's time for a mini-tour for an exclusive Question and Answer session focusing on all things Mystica! We've allied with some of our kindest supporters out there in the community who've generously invited us to host our hour long sessions at their establishments!
Next weekend, we're traveling like a mini circus around the grid for not one, not two but THREE hour long events so we can include as many of our adventurers as possible.We want to hear your thoughts, see whats on your mind and shed some light on things where we can! Here's the schedule!
The Magic Of Mystica
Friday, February 13th
8:30pm – 9:30
You can find this location HERE
Bellmeade Breedables
Sunday, February 15th
12:00pm – 1:00pm
You can find this location HERE
LilMystica Auction House
Sunday, February 15th
5:00pm – 6:00pm
You can find this location HERE
Now for the fine print!
All times listed are in SLT (Second Life Time) otherwise known as PST (Pacific Standard Time). Events will NOT be conducted in voice or with audio to accommodate those with hearing challenges or audio difficulties and so text may be documented for convenience and reference. The events will be moderated to streamline questions one at a time to their appropriate department. We ask that you respect our hosts by adhering to governing rules, refrain from playing sounds, gestures or activating your microphones. Questions delivered to anyone but the designated moderator will not be answered.