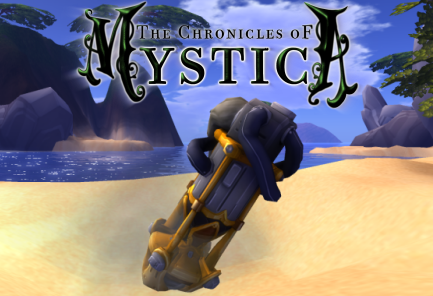 Hey Adventurers! We hope you're having an excellent weekend! Just a few notes for you incase you missed some of the more recent updates and improvements!
Now we have a Support Ticket system. We don't want to miss a thing, so for the sake of streamlining communication and expediting customer service, we have a new feature to help you get your technical support much quicker. If you find yourself needing a bit of help, please feel free to contact us using this avenue!
Log in to your profile using the "LOGIN" button on your HUD. This will take you to your dashboard where you see all of your Mystics and Pods. In the navigation at the Top Right of your browser you will see a "Support" link that will open up a new page to allow you to create a new ticket.
Make sure you give us as much information as possible regarding the issue that's troubling you so we can resolve it for you in a timely fashion.
We still invite your general comments, suggestions and feedback in Second Life via your notecards and messages and those will still be read! This new support system, however, is for technical issues only. We hope this effort to organize communication improves our response time and your experiences within The Chronicles of Mystica.