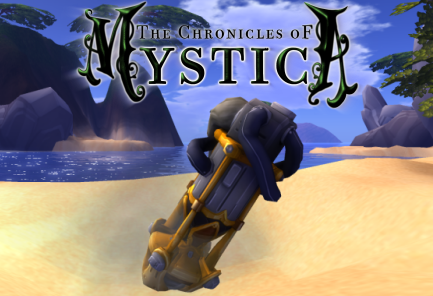 My how time flies! It seems just yesterday we were still hiding in the shadows and developing in secret without a soul knowing who we were. How far we've come, much thanks to all of our fellow adventurers! And what progress we've made together!
We've seen Mystics from 5 regions so far, and although we have a lot more of Mystica to see, it's a great start!
We've said hello and goodbye to some really fun and unique limited time costumes that celebrated St. Patrick's Day, Easter & April Fools Day!
We saw the introduction of the Mystipedia 5000 family tree.
We finally were able to hold and cuddle our Mystics!
We are able to turn Mystics into Pets through the mysterious "Mystify" spell!
We were able to introduce Market Mode, improve the performance of the HUD, improve player profiles, increase the amount of Magika a home can hold, heavily reduce the amount of annoying bugs, allow players to independently recall missing or lost content, added better visual cues to partnered mystics, added the "Brag" button, as well as optimized the progress and level displays. We've also managed to strike a balance in keeping the populations down leveraging the fuse options to reduce an abundance of unwanted Mystics. Also, the Game Manual has been updated to reflect all our recent changes and will be added to incrementally as we expand.
Much of what has been achieved has been thanks to the feedback and suggestions we've received from our Adventurers who have reached out to tell us what they want to see or what they think could be made better in their experiences, and we're thankful for each on of you who shared their thoughts. We hope you'll continue to do so!
Moving onward, we have lots of other plans and improvements on the development table, including an upcoming contest!