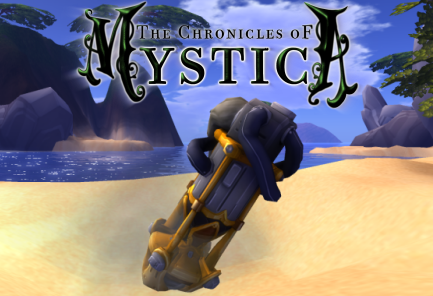 Following along with the trend of recent improvements, we've just shot Update 40 out of the canon with some exciting things!
-We've dramatically increased the size differential. This has been a long time coming and one of our most requested changes from our player feedback. A big issue for people wanting to breed exclusively for size was the disparity was not evident enough for it to make much difference. Hopefully this change will make size more relevant to our players! Huge++ is now TWICE as big! Tiny– is now the same size as a newborn. Sizes between Tiny– and Huge++ scaled to match.
-Another popular suggestion from our Adventurers was the ability to remove Magika from your homes. This comes in handy when you are organizing or have a few unoccupied homes still stocked with Magika berries. Now, players can empty food from your homes back into your HUD reservoir. To access this just click on a home and click the "Food" text to access the fill menu.
-Homes will IM you when they run out of food!
-Improved error message for "Pick"ed pet actions.
-Another common issue facing our players was the HUD ceasing it's function when a user teleported to land that disallowed running scripts. This made it difficult to navigate content that was intended to display on the HUD. We tweaked the HUD a bit to keep its scripts running when in these conditions.
-Added Level/Exp to the Brag Button output. Along with all a Mystics statistics, it will also indicate it's level and experience!
-Fixed "siblinsg" typo.
-Fixed starving error when browsing ancestry
That's your lot for now! But don't fret if you haven't seen you wishes fulfilled yet! There's more to come very soon! Our engines are roaring!