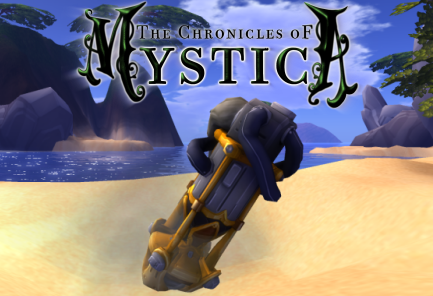 In order to better serve our growing community, we have created a group designed explicitly for serving the needs of those with various questions and support issues. Most of these issues are almost always easily resolved by the helpful hands of our wonderful community. The new Chronicles Of Mystica Support group will help streamline questions and solicitations for help much more reliably than the main chat group, wherein so many things can get lost.
A few of our very helpful and experienced group members have banded together with us, volunteering to help answer some of the more easily answered questions, and even troubleshoot some common problems that we've seen before, such as stumbling over the process of pairing or fusing. We're very grateful to Jica, Jacob and Jisper, "The 3 Flying J's" who have become our first advisors.
In order to facilitate this communication, and help acquaint as many people as possible to the new experience that Mystics presents, we'd like to encourage you to forward those customers making an inquiry in the Primary Group to the support group which was founded for that very purpose.
The Support group is much quieter. We do not allow casual chat, so that no one get's lost in a myriad of chat flow. Please, don't hesitate to use this as a resource!
Alternatively, if you are not comfortable with the general chat that occurs in the primary group, you can feel free to join the support group instead. While quieter, it will also receive all the updates and information notices just the same as the Primary group does now, just without all the excess commentary.
You can find the Support Group HERE