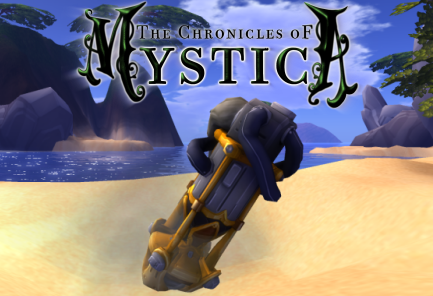 Greetings Adventurers! Last night we released update V.36 which includes the following:
Brag button! Dump stats to local chat for sharing!
Added progress bars to "pregnancy" and "level (exp)" fields.
Removed "breeder" field on HUD for privacy.
Increase home food limit to 1008.
Increase name limit to 20 characters for pets, pods, and homes. Market Mode – Now drop pods if home is awake.
Improve HUD handling of missing rez or script permissions. This should smooth our buying pets/pods on market land without rez or script perms.
Bug fix – Mystics were being un-partnered when fused to.
Bug fix – Same gender mystics were birthing pods.
Bug fix – Some specific cases were allowing pairing of parents/children.
Bug fix – Site was displaying incorrect hatch time.
And for your consideration, there is a special, limited edition Holiday costume coming right up!
Happy Easter to our adventurers who reserve this day!